No Antibiotics, No Added Hormone
Yusaika Drip Chicken Essence is made with UKAS ISO organic certified chickens.
100% Real
Yusaika Drip Chicken Essence is organic, rich in protein and amino acids, the protein is the highest among 20 similar products on the market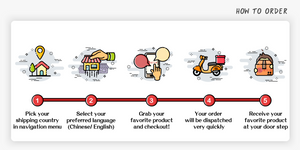 100% Whole Chicken for Complete Nutrition
Yusaika Organic Drip Chicken Essence is made with whole chicken to provide complete nutrition. The pure taste of fresh chicken is preserved by not adding any water. The essence undergoes German filtration technology to remove grease and impurities.
2 Packs = 1 Whole Chicken |1 Organic chicken can only produce 2-3 packs of Chicken Essence

"This is the best drip chicken essence I've tried." - Vivien Yeo
"After conducting some research, I found out that there is a difference between 'No Hormone Residue' and 'Totally Hormone-Free'.
Upon choosing chicken's essence, I learned that the Yusaika's chicken are antibiotic-free and do not receive hormone injections. To my surprise, the taste is like chicken soup and does not trigger my eczema. I find Yusaika's products trustworthy and even bought several boxes for my family."
International Safety and Organic Standards
Accredited by Hong Kong Health Care Federation in 2020 and 2021
Nearly 90% of medical professionals agree that Yusaika Organic Drip Chicken Essence is a healthier option compared to other brands that do not use organic chickens.
Zero fat, zero cholesterol, zero preservatives
German filtration technology is used to filter oil and fat.